Cataclean
The complete engine and exhaust system cleaner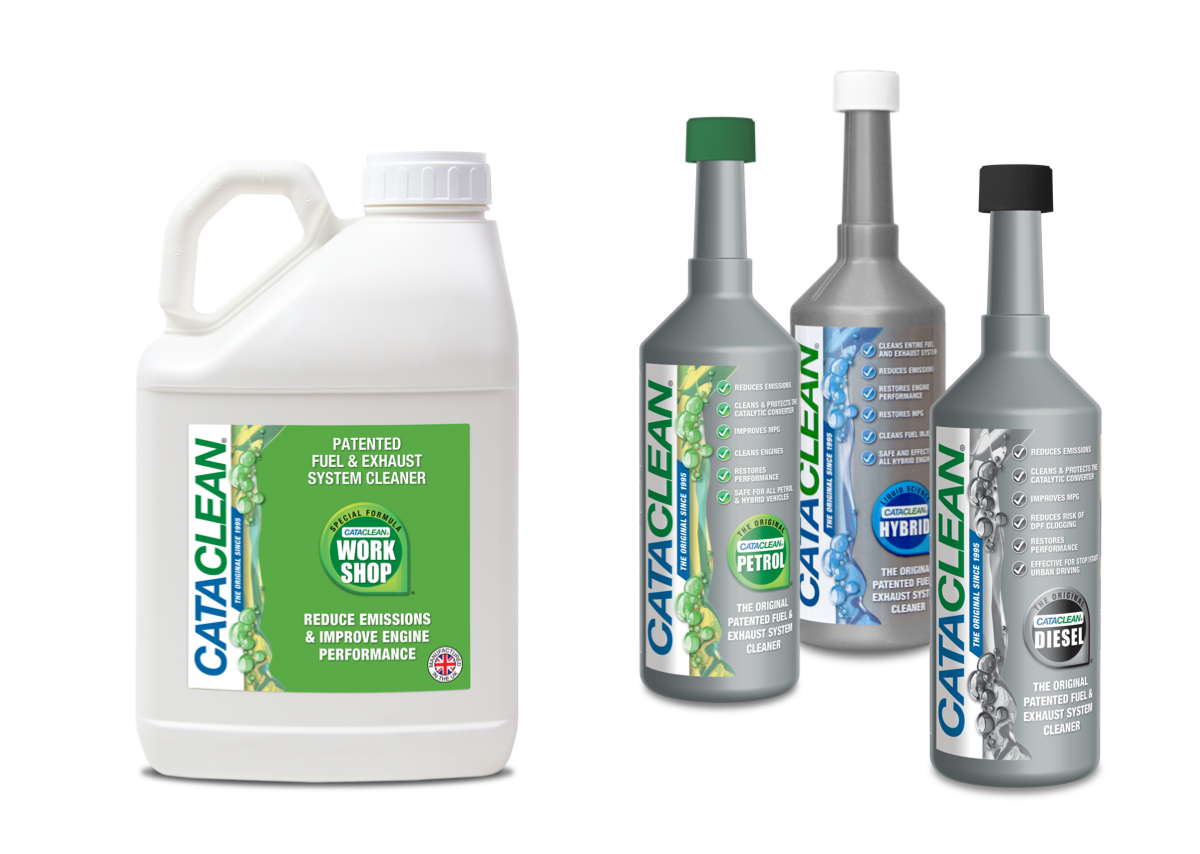 Cataclean is the market-leading, patented complete fuel and exhaust system cleaner, helping engines run better and last longer. For fleet operators, Cataclean can lead to substantial cost savings.
CBRNE Ltd distributes Cataclean to high volume customers in the UK's security and defence sectors. We can supply the product for Petrol, Diesel and Hybrid engines.
Call us on +44 (0)1233 770 687 or email dominic.kelly@cbrneltd.com to discuss your requirements.
Benefits to using Cataclean
Reduces emissions by up to 60%
Can prevent MOT emissions failures
Improves MPG
Restores performance
Reduces vehicle maintenance costs
No need to use premium fuel
Reduce harmful vehicle emissions
Backed by independent tests and case-studies
Cataclean Performance Versus Competitors
| | | | | | | | | |
| --- | --- | --- | --- | --- | --- | --- | --- | --- |
| | | Fuel System Cleaner / Conditioner | Pro Strength Petrol or Diesel System Extreme Clean | Pro Strength Diesel Turbo Cleaner | Lucas Fuel Treatment | Diesel Complete Fuel System Cleaner | Diesel Power Fuel Addititve | Diesel Power Turbo and DPF Cleaner |
| Petrol | | | | | | | | |
| Diesel | | | | | | | | |
| Hybrid | | ? | ? | | ? | | | |
| Fuel Tank | | | | | | | | |
| Fuel lines | | | | | | | | |
| Fuel Injectors | | | | | | | | |
| Valves | | | | | | | | |
| Turbocharger | | | | | | | | |
| Oxygen Sensors | | | | | | | | |
| EGR Valves | | | | | | | | |
| Catalytic Convertor | | | | | | | | |
| Particulate Filter | | | | | | | | |